Land Rover is a well-known car manufacturing giant that has produced some of the best SUVs over the years. Ever since its launch in 1948, the main focus of Land Rover had always been on practicality and off-road usage. It all changed with the launch of the Range Rover Series in 1970.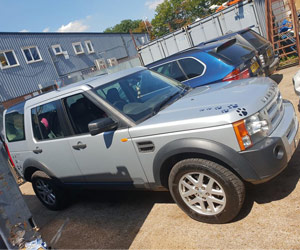 More and more companies started producing on-road SUVs and Land Rover too launched several other vehicles under their brand. One of those cars was the Land Rover Discovery. The Discovery was launched in 1989 and has thrived a lot over the years. It is currently in its fifth-generation with the Disco 5.
The Land Rover Discovery 3, released in 2004, was a great step for Land Rover in the Diesel engine direction. Before that, all Discovery cars only came with Petrol engines. The Disco 3 became the first Discovery to be equipped with a Diesel engine.
Discovery 3 V6 Diesel Engine
The Land Rover Discovery 3 V6 was the first of its kind back in the day with a six-cylinder system. It is a turbocharged 2.7-liter Diesel with a 2721cc capacity. The engine has a stroke ratio of 0.92 and a power of 188bhp. The engine produces a maximum torque of 440Nm, which is quite impressive for a six-cylinder driver.
The V6 Diesel engine turned out to be a very successful engine, and Land Rover used it in many other cars of their own too. The engine goes from 0-100 in about 11.7 seconds in the Disco 3 with a max speed of 180km/h. The engine has a decent fuel consumption ratio and a CO2 emission rate of 275g/km, which is slightly on the upside compared to other Diesel engines.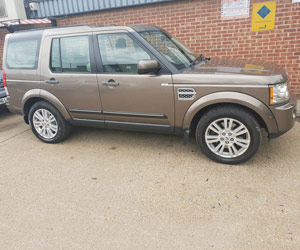 Discovery 3 V6 Engine Problems
Land Rover has never been known as a reliable brand. Same goes for the Discovery 3 and its V6 Diesel engine. The engine has frequent issues with turbo and suspension failure, but the most common problem of the lot is the oil leak from the front crankshaft. It is an issue that has been seen in a lot of Discovery 3's, and its cause is known to be a manufacturing defect. It is a problem that occurs a lot in Land Rover Discovery 3 vehicles and may need a full engine replacement if the issue doesn't get resolved with repairs.
V6 Engines in the UK
Land Rover produces luxury vehicles and due to this reason, good-quality engines are difficult to find too. It is not that problematic to buy a new engine from the dealer, but it gets quite difficult when someone is looking for a robust reconditioned or used V6 engine for their Land Rover Discovery 3. LandRoverV6DieselEngines aims to make this task less hectic for you.
Best Used and Reconditioned V6 Diesel Engines in the UK
If you own a Discovery 3 or any other Land Rover or Range Rover vehicle that has a V6 Diesel engine in it and is causing a lot of problems, you can easily replace that engine with a used or reconditioned engine purchased from LandRoverV6DieselEngines. We ourselves find it hard to locate good Land Rover engines but have made this job much convenient for you.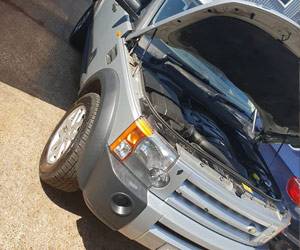 Land Rover V6 Reconditioned Engine Replacement
Reconditioned Engines are a very good option as compared to new engines in the sense that a reconditioned engine has no malfunctioning parts in it. Every part performs to the best of its ability for a seamless driving experience. We don't know about other engine sellers, but as far as LandRoverV6DieselEngines is concerned, you'll get the best quality recon engines from us for your Land Rover Discovery 3.
Land Rover V6 Used Engine Replacement
Another good option compared to buying a new or reconditioned engine is the already tried and tested used V6 Diesel. You can buy a lightly-used V6 engine from us and it will give you the same performance as a new engine would, hence resulting in overall great experience.
Save Up to 60% on Land Rover V6 Diesel Engines
Did you read that correctly? 60% of money-saving? You might be thinking its 1st April but trust us it's not. You can actually save up to 60% of your hard-earned money if you purchase an engine from us. Let us explain how all of that works.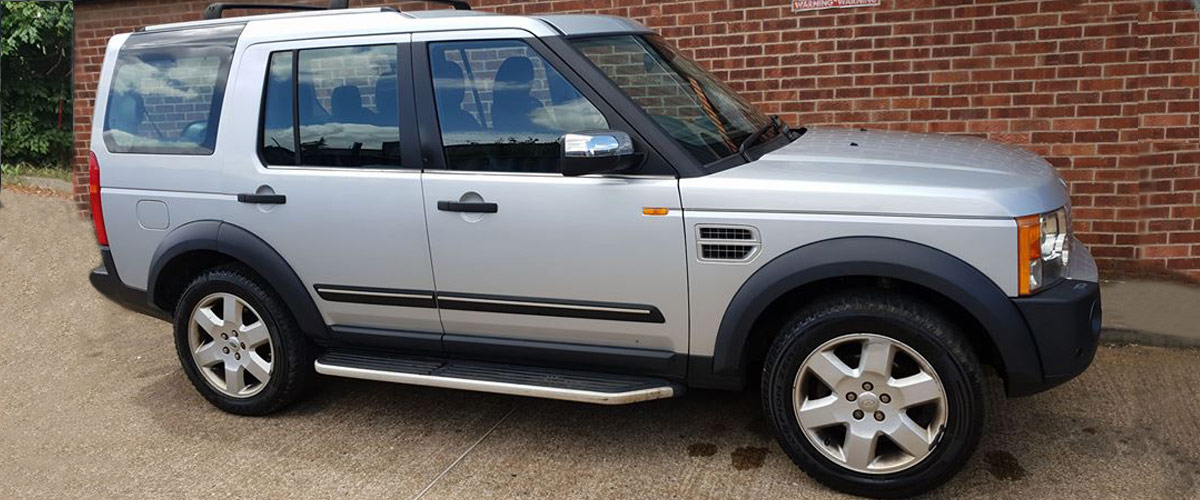 A new engine purchased from the dealer costs a lot of money. A used or reconditioned engine can be purchased from LandRoverV6DieselEngines at less than half the price of a new engine which you would buy from the dealer. Now you already know what the best deal is for you.
We have a team of professional engine experts who have worked for decades on Land Rover and Range Rover engines. Before any engine is shipped to its customer, it is tested and checked meticulously to make sure that it will continue to provide the client with the best performance. We also provide up to 24 months of warranty that comes with our engines so you're getting the best deal hands down.