Whenever the talk of a great vehicle is discussed, Range Rovers and Land Rovers are a must during the discussion. Land Rover has always emphasized on quality and practical perspectives of a ride when manufacturing them, and that is the reason why they've been so successful ever since their launch in 1948.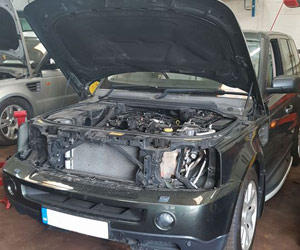 Everything changed when the Range Rover Series was launched in 1970. The Range Rover Classic was a great 4x4 SUV designed for both a luxurious on-road drive and a robust off-road driving experience. Soon, other companies followed suit as well, and the Range Rover series is still going pretty strong.
Range Rover Sport was launched in 2005 and made the headlines for its unique design. Land Rover wanted to do something new and brought out a sporty SUV design with the performance of a sports vehicle but the luxury of a luxury car and the Range Rover Sport fitted the bill.
The Sport is not one of the cheapest SUVs around but delivers well according to its price. It has a lot of Petrol and Diesel options, with the V6 Diesel the most effective option of the lot. More details related to the different V6 engines in the Range Rover Sport will be discussed below.
Range Rover Sport V6 Diesel Engine
The V6 Diesel engine first made its debut in the Land Rover Discovery 3 and due to its success, it became an option in the Range Rover Sport too. There are two V6 Diesel and one V8 option with the inaugural Range Rover Sport 2005. The first is a V6 2.7L turbocharged Diesel engine with a 2720cc capacity. The engine has a power of 188bhp and a torque of 440Nm. It does 0-100 in 12.7 seconds and is the same engine that was installed in the Discovery 3.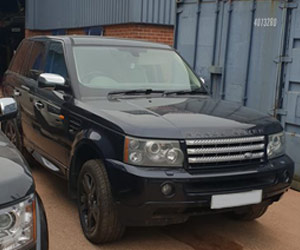 The second V6 Diesel option is a 3.0-liter turbocharged Diesel V6 with a 245bhp power and a capacity of 2993cc. The engine has a torque of 600Nm and goes from 0-100 in about 9.3s, which is significantly more than the 2.7-liter Diesel. The engine has a top speed of 193km/h, which is very good for a six-cylinder engine.
The Range Rover Sport (L494) also comes with many Diesel engine options. The first is a TDV6 3.0-liter Diesel that has a power of 258bhp and a torque of 600Nm. The engine goes from 0-100 in about 7.6 seconds and has a max pace of 210km/h.
The second is an SDV6 3.0L Diesel option with a 292bhp power and a torque of 600Nm. The engine has a max speed of 218km/h and goes from 0-100 in about 7.2 seconds. The other upgraded SDV6 is a 3.0-liter Diesel with a 700Nm torque and a 306hp power. The engine has a 222km/h top speed and goes from 0-100 in about 7.2 seconds.
Last but not the least is a 3.0-liter V6 Diesel hybrid engine which is the most efficient engine of the lot too being a hybrid. The engine is a 3.0-liter engine with a 335bhp power and a 700Nm torque. It has a capacity of 2993cc and a front-engine having a 35kW power. The CO2 emission is very less 169g/km, which also makes it a very eco-friendly engine. The engine can do from 0-100 in 6.7 seconds and has a max pace of 222km/h or 138mp/h.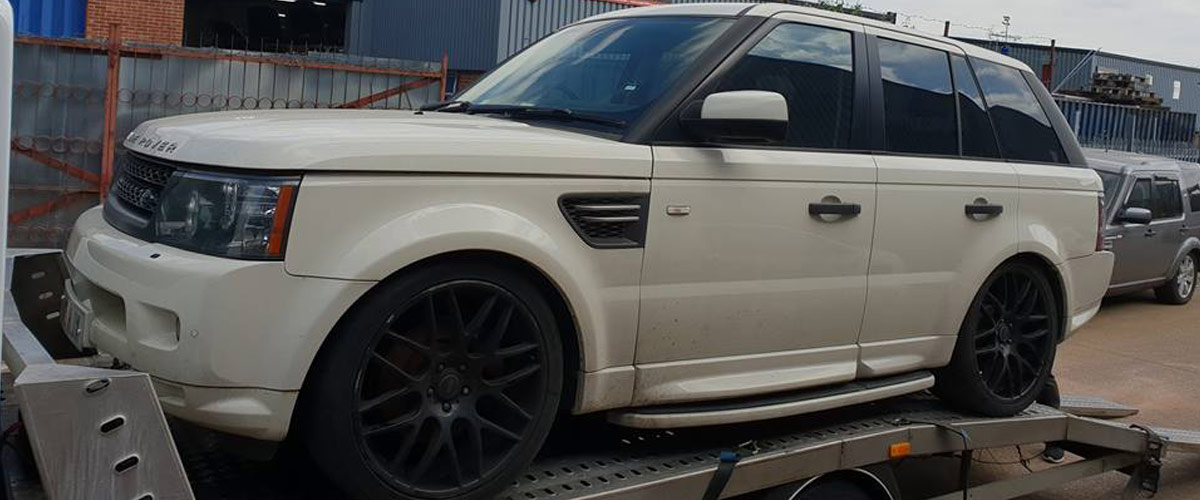 Range Rover Sport V6 Engine Problems
Both Land Rover and Range Rover are no strangers to poor reliability. Their SUVs are some of the least reliable vehicles in the automobile industry. Whether the luxury and great driving experience can be a substitute for an unreliable engine is up to the customers, but the engine issues are a lot and happen quite often. So, if you're pumping money into your car for frequent repairs, stop right there and get the existing engine replaced by a new engine.
Range Rover Sport Engines in the UK
If you are looking for good quality Range Rover Sport V6 Engines in the United Kingdom, you're in the right place. LandRoverV6DieselEngines has the best V6 Diesel engines for your Range Rover Sport vehicle, and if you live anywhere in the UK, you can get the engine delivered at your doorstep.
Range Rover Sport V6 Used Engine Replacement
Tired of constant engine issues and looking to replace it? A used engine that hasn't been used a lot would be a good solution. Finding good quality engines; however, is a problem but with LandRoverV6DieselEngines at the helm, you shouldn't worry at all about getting a good-quality used V6 Diesel engine for your vehicle.
Range Rover Sport Reconditioned Engine Replacement
Another good option would be to get your existing engine replaced by a reconditioned engine. The reconditioned engines LandRoverV6DieselEngines has are very well equipped to perform as good as new engines, and you are guaranteed to get top performance from them.
100% Customer Satisfaction Guaranteed
LandRoverV6DieselEngines never compromises on the interests of its customers and truly believes in excellence because to keep the business running well and having satisfied clients, delivering products that are of high-quality is of paramount importance, and we never compromise on the quality of our drivers.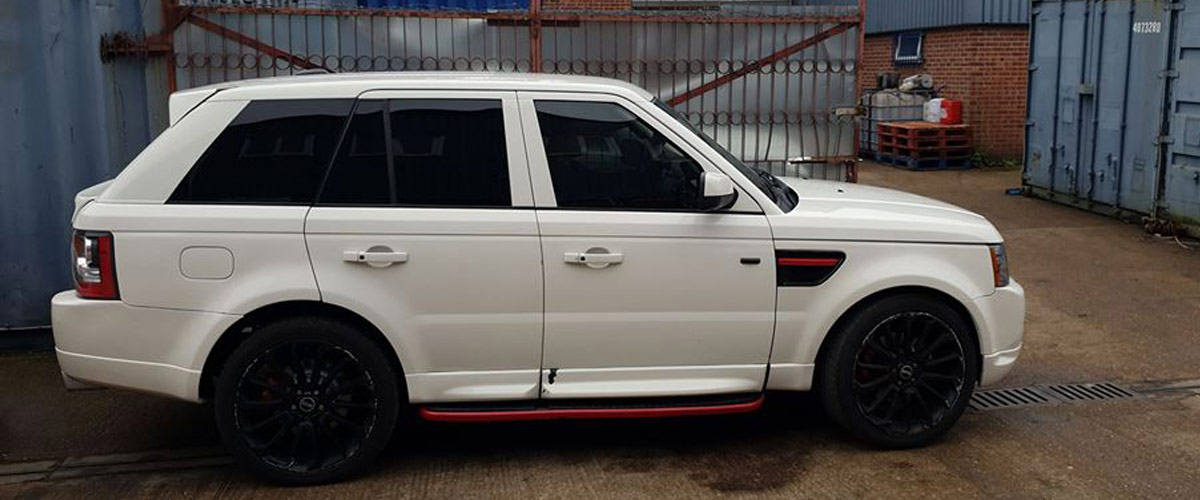 Does LandRoverV6DieselEngines offer a Warranty?
Yes, whenever you purchase a V6 engine for your Range Rover Sport, you will get up to 24 months of warranty depending on the engine you purchase from us. It means that during the warrantied timeframe if anything happens to the engine, you can just claim that warranty and get the issue resolved by our team without any hassle. Get in touch with us for more information.