It all started for Land Rover in the late 1940s when their utility vehicles were used in farming and for off-road usage. Little did they knew that the company would go on to become one of the world's biggest automotive brands, and end up manufacturing top-end SUVs.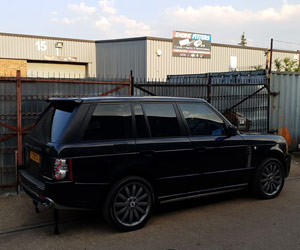 Land Rover became the first automotive company to manufacture 4x4 and luxury SUVs in 1970 with the launch of the Range Rover series. The Range Rover Classic, launched in 1970, proved to be a huge success and brought a revolution in the SUV field which is still felt today.
Range Rovers are luxury vehicles and not cheap at all. Nearly all the vehicles are six-figure vehicles and that didn't seem to change. But, Range Rover launched the Vogue, priced at 80k pounds, and it was a success too. Land Rover wanted to buck the trend of six-figure vehicles and launched the Range Rover Vogue for this reason specifically.
Range Rover Vogue V6 Engine Details
The Range Rover Vogue comes with two main V6 Diesel engines. The first is a 3.0L turbocharged 354bhp Diesel with a torque of 600Nm. The engine goes from 0-100 in 8.0 seconds with a top speed of 209km/h. It has a CO2 emission rate of 182g/km.
The second is a 3.0-liter Diesel engine in a hybrid setup, which is the first of its kind and is also implemented in the Range Rover Sport. It has a bhp rate of 335 and a torque of 700Nm, which gives it plenty of kick. A front-engine with a 35kW power is also installed, due to which the CO2 rate is a very minimal 169g/km, which makes this engine an environment-friendly daily driver.
Is Vogue a reliable Sports Utility Vehicle?
When compared with other Range Rovers, the Range Rover Vogue does well when it comes to reliability, but still, it falls way behind of its competitors. Nevertheless, the Range Rover Vogue is arguably the most reliable Range Rover of its time, a sentence not usually associated with Land Rovers and Range Rovers.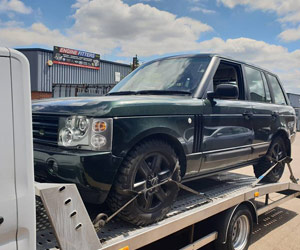 Range Rover Vogue has often faced the issue of an alternator and that problem has surfaced in a lot of Vogue SUVs. Issues with the alternator lead to the engine not starting easily, which creates problems during driving. The issue hasn't just been seen in this car. It was also found in other Land Rover and Range Rover SUVs.
With the V6 Diesel engine inside, issues with the turbo and suspension are also common. The biggest issue of them all is oil leakage from the front crankshaft, which if not resolved in time, can result in a very expensive repair. If the engine is costing you a lot of money time after time on repairs, you will have to replace this engine with a new, used, or reconditioned engine
Range Rover Vogue V6 Diesel Engines in the UK
If your daily driver is causing you a lot of issues, you can't replace the whole car easily but can remove the existing engine and replace it with a robust reconditioned or used one.LandRoverV6DieselEngines is a service which you can use to purchase the best quality engines for your Range Rover Vogue. If your car has a V6 Diesel installed in it, you can find suitable engines from our portal.
Range Rover Vogue V6 Used Diesel Engine Replacement
If your V6 Diesel engine has been used for a long time and is eating a lot of money on both fuel and repairs, you will have to remove it quickly to save your money. You can replace it with either a new engine from the dealer or find a good quality used engine for it at a lesser price. You can get those fine-quality engines from LandRoverV6DieselEngines.
Range Rover Vogue Reconditioned Engine Replacement
In a reconditioned engine, all the parts which are either worn out or rendered unusable are replaced with new original parts, while the remaining engine is kept as it is. It is good in the sense that you can get a similar performance from a reconditioned engine that you would after purchasing a new engine from the main dealer. LandRoverV6DieselEngines has the best-reconditioned engines for your Range Rover Vogue at its disposal.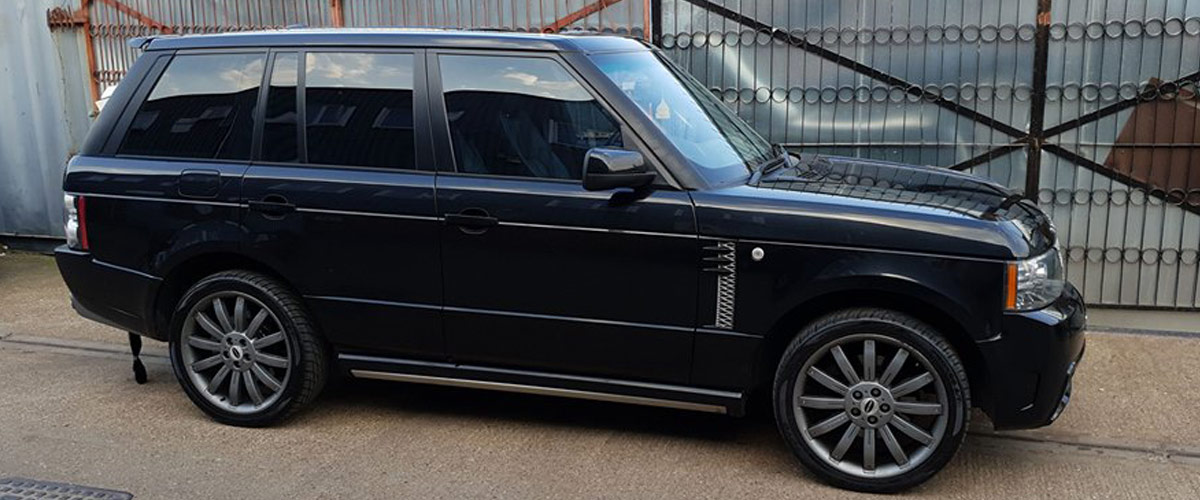 100% Customer Satisfaction Guaranteed
LandRoverV6DieselEngines guarantees 100% customer satisfaction and has plenty of happy customers. We have a reputation for providing the best quality engines to our customers, and we make sure to only sell long-lasting engines. Those engines that are problematic aren't sold by LandRoverV6DieselEngines. Our customers mean the most to us, and we never compromise on the quality of service we provide them.
24 Months Warranty for V6 Diesel Engine
Purchasing an engine from us is good in the sense that you can save up to 60% of your money, which you would otherwise wasted on a new engine from the main dealer. You can also get up to 24 months of warranty with the driver, which means even if the engine does create any issues, you can always claim your warranty and get it fixed by us without any additional cost.